Rocket Run
FROM VIETNAM TO JERUSALEM
By Hyam Yona Becker
Why does an American helicopter gunship pilot with a perfect combat record in the Vietnam War welcome a chance to finish his tour of duty in solitary confinement in the freezing bowels of Leavenworth Prison?
Rocket Run is the agonizing search of a Jewish man who never gives up the struggle for truth, justice and every wrong way until he finally finds solace within Jerusalem's holy walls.
"This is compelling reading."
Rabbi Akiva Tatz
"The message of this book
is universal."
Rebbetzin Tziporah Heller
$19.99
---
---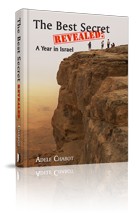 The Best Secret Revealed
A Year in Israel
By Adele Chabot
Israel is a place where you will continually find yourself in unique, improbable, and unforgettable situations. You may jump into running rivers and scale steep mountains simply because they exist. It is the land in which the words of the Torah come to life, often in the strangest of ways and at the strangest of moments. A year well spent there can easily turn into "the experience of a lifetime."
In this book of short stories and anecdotes, Adele Chabot explores the ins and outs of daily life in Israel and reveals the truth about … the best kept secret.
$16.99
---
---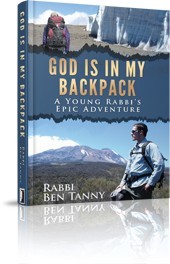 God is in My Backpack
A Young Rabbi's Epic Adventure
By Ben Tanny
God is in My Backpack is the true and exciting story of Rabbi Ben Tanny. At the age of 25, after only three years working as a Rabbi, Ben left the pulpit and began his travels of the world.
This is not just any kind of world tour. Ben's plans to climb the world's highest mountains, scuba dive with sharks, and see some of the world's most impressive sites. During his unique and eye-opening journey, he hopes to meet interesting people, learn more about the world, discover and explore all it has to offer, and visit many Jewish communities.
While traveling, Ben's personal beliefs, as a spiritual leader, and as a religious Orthodox Jew will be challenged as new situations constantly arise. Now it is time to see what he really believes in. Ben is out to find God in the world.
God is in My Backpack follows the first year of Ben Tanny's travels from Australia to Canada, Central and South America, Europe, and India. He shares his personal journey as he discovers a deeper connection with the world at large… and with God.
Softcover: $21.99
Hardcover: $24.99
---
---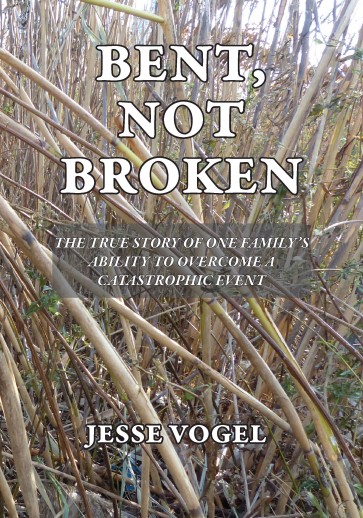 Bent, not Broken
The true story of one family's ability to overcome a catastrophic event
By Jesse Vogel
This is the true story of one family's ability to overcome
a catastrophic event, which would not have been possible
without the chesed and generosity of their community, Klal
Yisroel, and Hakadosh Baruch Hu. This is just one story out of
thousands of people who were helped by unimaginable great
acts of kindness and dedication of time, physical assistance,
financial assistance, and emotional support unparalleled in
other communities affected by Hurricane Sandy.
This book is the story of what my family and I went through
before, during, and in the aftermath of Hurricane Sandy. It
is also a testament to my community of Far Rockaway, our
families, various chesed organizations, and the individuals
that gave up so much of themselves, their time, and their
resources in their efforts to assist so many families like my
own to support us and make us all whole again.
$19.99
---
---